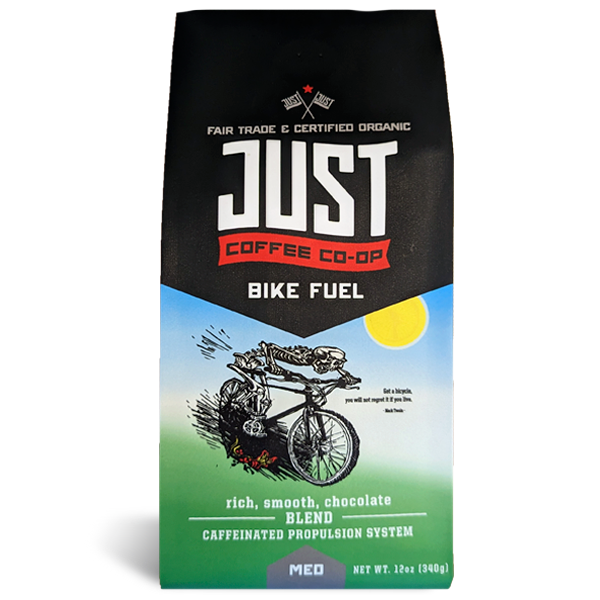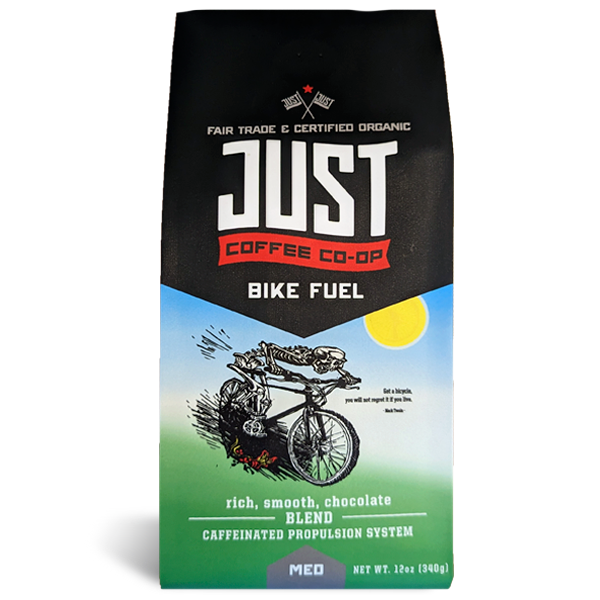 Bike Fuel
More Info

Bike Fuel is our most popular blend. A medium blend whose beans come from two separate parts of the world, but unite to make the perfect cup of coffee. The light beans you'll find in this coffee come to us from our farming partners at CENFROCAFE in Peru and the dark beans from our friends at COMSA in Honduras. A coffee whose notes are rich, smooth and chocolatey that are not too overwhelming. Rather, just enough to leave your coffee palate in awe.

Whether you're an avid bicyclist or not, we all need to fuel up before we set out for the day. Not with just any coffee, but Just Coffee.

Justice From The Grounds Up!

Flavor Notes: Rich, Smooth, Chocolate

FARM/COOP: CENFROCAFE
PROCESS: Fully washed
VARIETAL: Bourbon, Typica, Caturra
ELEVATION: Up to 1,900 meters (6,234 ft.)
HARVEST: June-October
REGION: Provinces of San Ignacio and Jaen, Cajamarca (Northern Peru)
LIGHT/MED/DARK: LIGHT

FARM/COOP: COMSA
PROCESS: Fully washed
VARIETAL: Catuai, Caturra, Lempira, I-90, Paca
ELEVATION: Up to 1,600 meters (5,250 ft.)
HARVEST: November-April
REGION: Marcala, Honduras
LIGHT/MED/DARK: DARK

Artwork by Eric Hagstrom.